Doesn't the picture look very vintage-y to you? I personally think opus x cigars would have completed the look more though.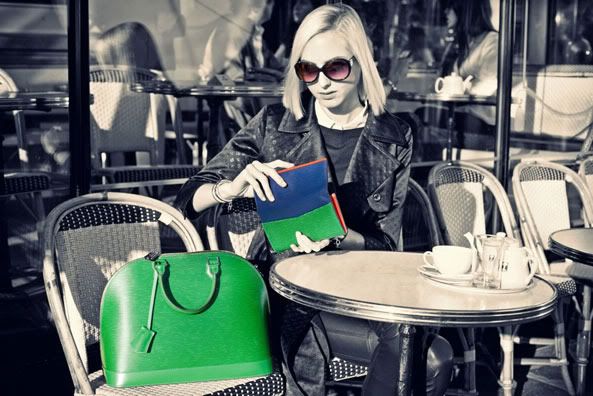 Epi Leather LV was first in 1985 and they will be relaunched this year in new bright coat colors! Jacques Courtin-Clarins granddaughter Claire Courtin-Clarins is advertising the launch as "Epi Is Magic".
Which are your favorite colors? I am loving the aqua, orange and yellow a lot!